Have you called across the sleeping lake and heard your voice echoing from the backwoods? Or hollered from the top of the mountain filling the valleys with your sound? Belted out your favorite tunes from the bottom of your lungs while driving an empty highway? Given a fantastically sounding one man show in the loneliness of your bathroom while taking a shower? 
How would you like to be able to have that same freedom next time you give a talk / sing a song / play a tune in front of an audience?
SoundByNature® creates culture that leads you into a conscious relationship with your authentic expression and sound. We'll meet you where you're at and help you to follow a clear, simple, step by step plan that brings you to your sound. 
​​​​​​​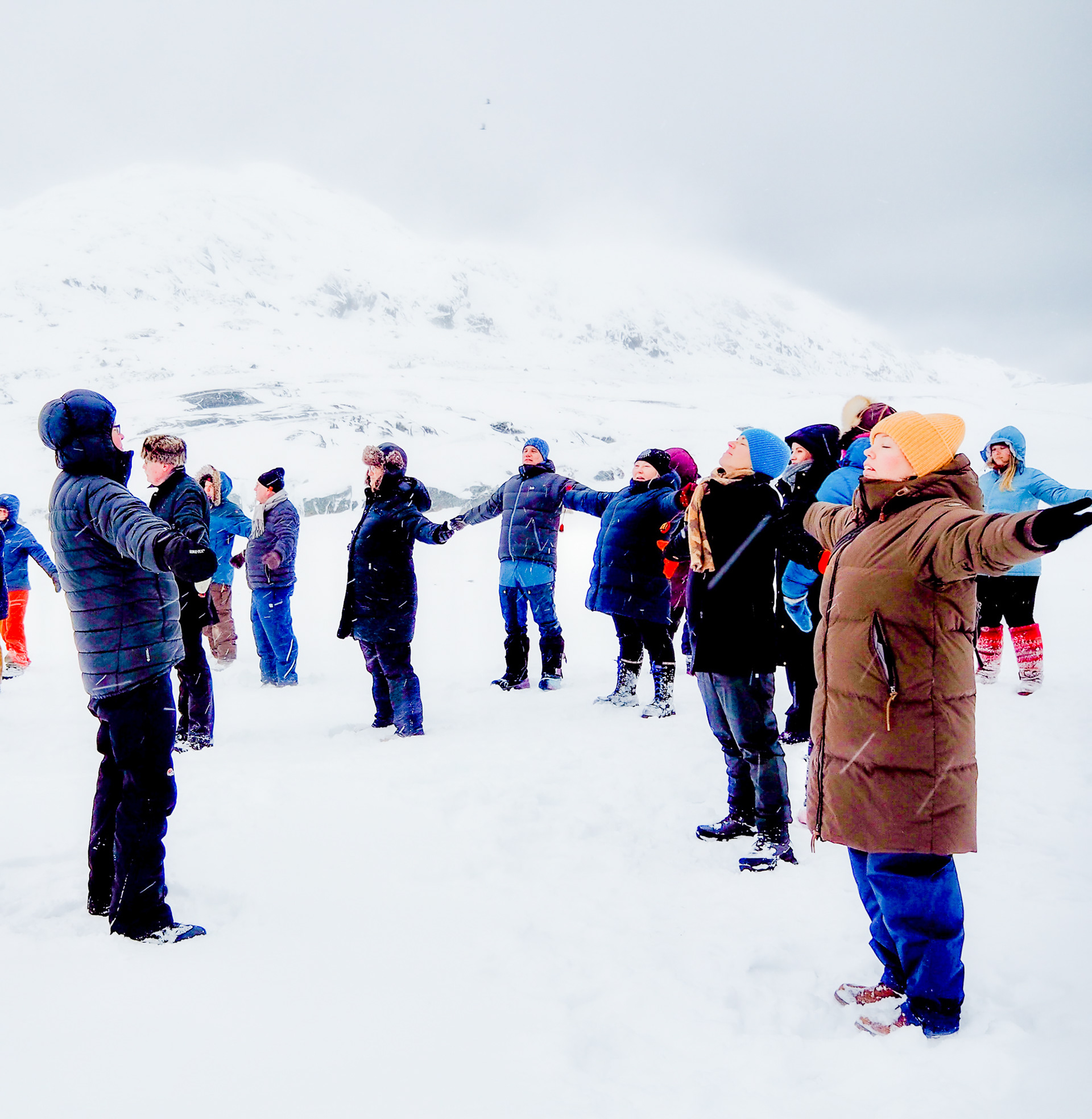 Statistics are for singing
I've learned to answer the question, what do you do for a living: I take people out into nature to sing. Which often prompts two reactions in a row: "Oh, how great!" And right after: "I don't have a singing voice at all," or "I wish I were musical too!". I once counted from how many countries and cultures I have directed singers. In a few ten years, they had accumulated hundreds, 500 if not more, from amateurs to professionals, from four-year-olds to veterans. In addition to Finland, there were clients and students from Sweden, Norway, Denmark, Latvia, Lithuania, Estonia, Poland, France, Holland, Germany, Japan, China, and Ukraine. Hungary, Belarus, Siberia, North America, Cuba, South Africa, Switzerland, Austria, Portugal, Turkey, and Spain. And yet, to this day, I haven't met a person who can't sing. Some may take more time to figure out notes and tones than others, but we all have a voice. There is a song waiting inside everyone.

SoundByNature founder Sanni Orasmaa